Why Warehouse in Dallas?
Choosing the right warehouse location can effect your costs and delivery times.  This is especially important if you have products with limited shelf life.  Transportation costs must be considered due to high fuel costs.  Choosing a warehouse should take into consideration several factors.  We believe you should choose a Dallas Warehouse for your needs.  Why?  Location, Access, Labor Force, and Tax benefits.
Location
DFW is centrally located and is a hub of our nation's commerce.  DFW is a great place to connect you to transportation points whether they are on the East Coast or West Coast.
From Dallas, 93% of the US can be reached via truck within 48 hours and 37% within 24 hours. With Dallas warehousing capabilities, 79 major markets can be reached overnight by truck. More than 600 motor carriers operate out of the DFW Metro area and most major US carriers have terminals in Dallas.
For these reasons, Dallas has become a very popular distribution hub for cost-conscious shippers.  Dallas' central location reduces freight costs and delivery times to the surrounding states.
Foreign Trade Zones and Freeport Tax Exemptions
BFS Services is located within the Foreign Trades Zones. This allows our customers to take advantage on certain tax benefits.  The DFW area also serves as a primary gateway for imports through the Port of Houston.
 The
freeport tax exemption
is also known as a "goods in transit" exemption. This policy allows tangible business inventory to be exempt from business and property taxes if the goods or merchandise are purchased in Texas or imported from outside Texas to be assembled, stored, manufactured, processed or fabricated in their facilities, and then shipped outside of Texas within 175 days.
Access
What is the predominate mode of transportation of your goods?  Is it rail, truck, air, or sea?  These factors are important in choosing a warehousing location.  A good warehouse will have as many connections as possible to the major forms of transportation.  Dallas has proximity to all major linkages.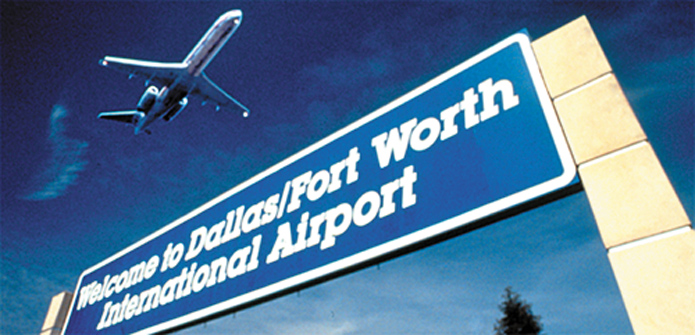 As well as being centrally located, Dallas also has excellent access to various forms of transportation.  Dallas has several regional airports as well as DFW airport, one of the largest airports in the world.  Dallas is also close to the sea port of Houston and many warehouses have drayage (railroad access, rail to warehouse / warehouse to rail).
Dallas also has amazing freeway access.  This combination of various linkages allows easy transloading across different modes – like rail (boxcar) to intermodal (container).  This helps reduce costs and transportation time.
Labor Force Availability
In some cities the labor force makes for a choke point on moving goods.  A good warehousing location will be in a city with a great labor force.
Dallas has a great labor force which can service the needs from offloading, transloading, fulfillment, trucking, and more.  The strong labor force also allows for multiple shifts at your chosen Dallas warehouse facility.
A strong labor force is important for on-time services as well as future growth.  Available labor capacity should not be a barrier to growth.
A Dallas Warehouse
Your customers count on you to meet their demand. Nothing can be left to chance. Efficiently moving your product through your supply chain requires the expertise to manage air, water, rail, and over-the-road transportation. It also requires warehouse management to ensure that your products are always in proximity and ready to supply the markets you serve.
Due to Dallas' great location, access, labor force, and potential tax benefits – it makes a great place to choose for warehousing and BFS Services is a perfect choice for your warehousing, transportation and distribution needs.
BFS Services is dedicated to bringing it's customers leading edge warehousing, distribution and logistic services.  The better our services, the more competitive positions our customers will have in the market place.
BFS has several warehouses located throughout the Dallas / Ft. Worth metroplex as well as a company operated truck fleet for distribution services.  Read more about BFS facilities here: Warehouse Features.