Warehouses and 3PLs are a dime a dozen in Texas.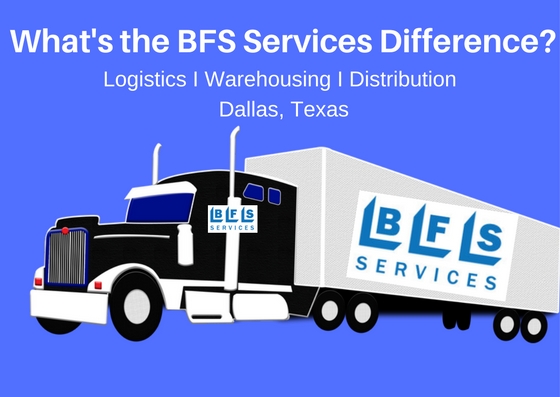 So what sets BFS Services apart?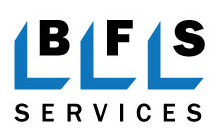 BFS Services is a complete distribution solution- a customer centric provider of logistics, warehousing and fulfillment that gives you the BFS Services difference. We define excellent customer service as being courteous, accountable and consistent. Every employee is accountable for representing the BFS Services difference, and our success and growth depends on it.
This is done with the understanding that not only you- our client is the priority, but that your customers' satisfaction are a concern to us as well. A partnership with BFS Services is built on a continually increasing feedback loop toward providing you with excellent service, and always at a competitive rate.
Our locations in Coppell, Carrollton and Flower Mound are ideal hot spots for accessing the DFW market. Decades of experience in warehousing, transport and distribution support the core competencies of our organization in communication, organization and service.
Thus, we take pride in engaging a dynamically flowing product environment as bringing stability to your supply chain. As a result, BFS Services provides a niche of competitive advantage due to the size, proximity and flexibility of our operation.
Is BFS Services the right fit for you?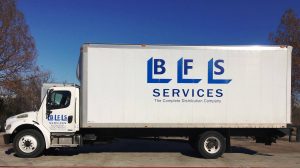 BFS Services works with both the public and private sectors. BFS Services is a TSA certified air freight carrier for the past two decades, fostering an excellent relationship with Homeland Security at our facility. We coordinate industrial and commercial clients that need local deliveries such as ULine and Hydrotex. Along with hundreds of weekly fulfillment orders for clients with detailed pick and pull procedures such as lanterns and spices. Our attention to detail, and long term relationships illustrate the capabilities as a complete distribution solutions provider. We are open to handle a wide range of products, from electronics to beauty tools. BFS Services can also hold safety stock for just in time local deliveries. Each of our three locations fill unique warehouse and fulfillment needs, from racking to floor space and tight pick and pull operations.

BFS Services is committed to understanding the attributes of your business and integrate it within our own framework.
In addition to warehousing and fulfillment, BFS owns and operates a shipping entity, called ROC Transport. ROC can facilitate moving your product around the Dallas hub and beyond, at the best rate available. Our locations in Coppell, Carrollton and Flower Mound are ideal hotspots for accessing the DFW market. Easy access to major highways and turnpikes and updated infrastructure facilitate movement of your LTLs and TLs quickly around Texas and across the US and its neighbors. Not only do we contract freight, but BFS Services's asset based dedicated fleet conducts deliveries in the metroplex, taking your product to one of the largest markets in the country at the most competitive rate.
It is clear then, whether the scale of your operations are big or small, BFS Services is ready to grow with you. Not only do our customers take note, but their customers too. Call us here and let us hear about your logistics, warehousing and distribution needs.